Have fun being CREATIVE!

Welcome to the new home of Wayne "the Dane" Hansen.
Check back often for updates.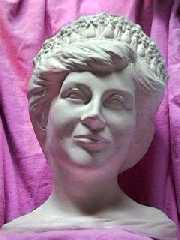 If you are a collector of dollart, comic Superheroes, Collectable Figurines, Action Figures or Movie Heroes, Fantasy or SCI FI and Horror characters. I can help you sculpt or modify your own figures. All you have to do is watch my videos on your TV and learn & augment your income by creating and selling your own sculptures!
Wayne 'THE DANE' Hansen's Sculpting & Figure kit building instructional videos run from 4 to 16 hrs, with step by step instructions that you can refer to again & again!
Why come home from work or school and miss this spare time opportunity to have fun learning to sculpt and add to your income. You can have fun learning to do it!
Learn how to create with polymer clay! Portraits & figure anatomy with fine details. It is a wonderful way to share fun hours with your little ones, playing with clay together.
See "The Werewolf and the Gypsy Girl"
This is the latest sculpture by THE DANE.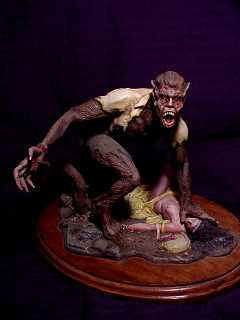 WAYNE THE DANE also provides free online support for his sculpting students by offering critiques and technical info for free to anyone who asks!

Contact Wayne